Women's travel tote bags are arguably the most underestimated travel bag. From a mini getaway to a scheduled hotel, you will find yourself using a tote bag more than you anticipated, and this is why a good tote is an essential part of your on-the-go wardrobe. Travel tote bags come in all shapes and sizes to fit your airport style and all your stuff, and they are also looking chic without sacrificing comfort, utility, and durability.
Ahead, we have pulled together the best women's tote bags for travel, which you will never feel like a regretful purchase. Keep reading and snag the one you can't wait to carry for your next fun-filled destination.
1. The Small Tote X Dondolo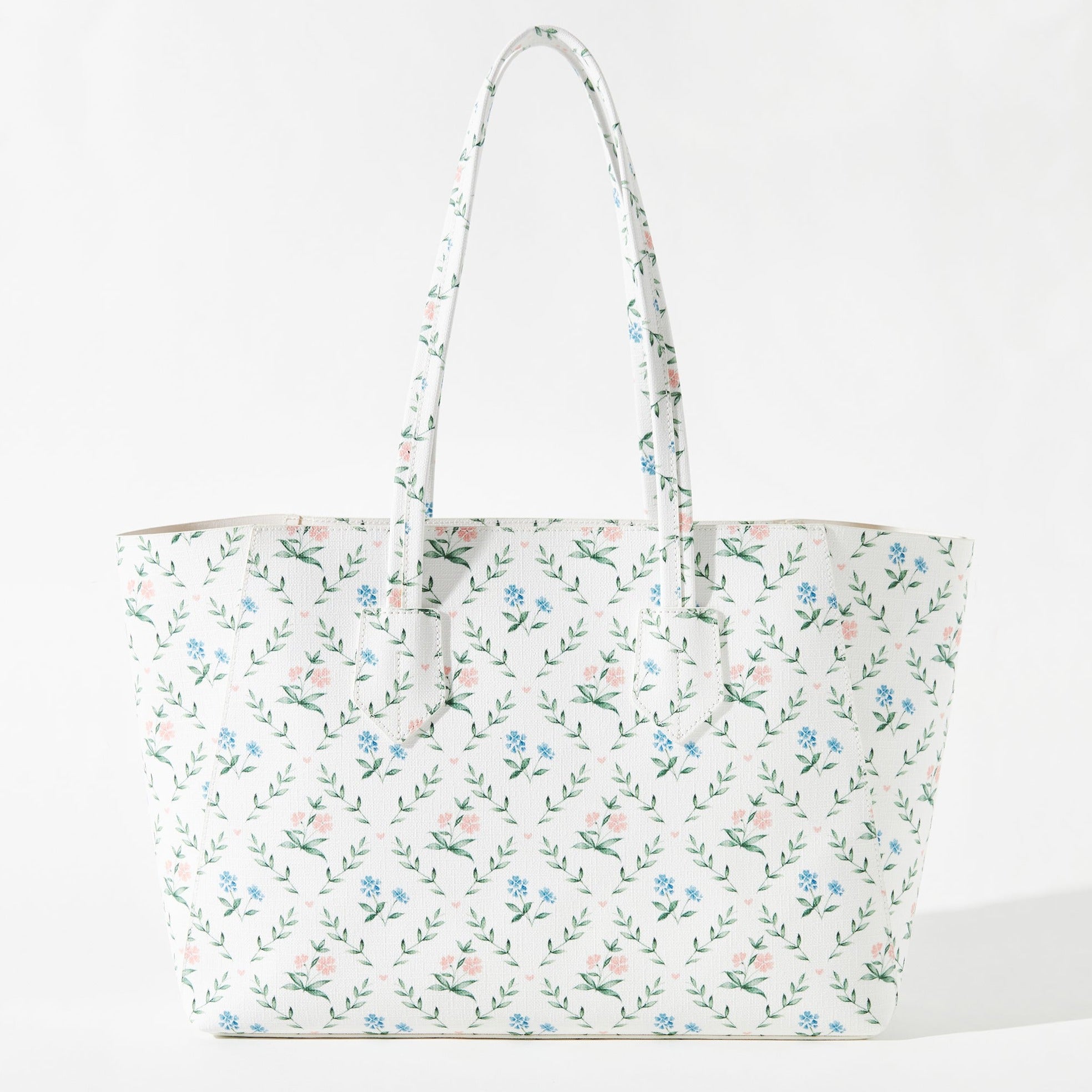 $129 AT NEELY AND CHLOE
For shorter trips, nothing is better than this canvas tote bag for women. Crafted from coated wipeable canvas, the bag has the right size and roominess that allow you to stuff all your essentials into the main compartment. The removable pouch provides extra space for small items like on-the-go beauty products, sunglasses, and tickets, or you can use it as a fashionable clutch to carry at night.
2. Sport Pink Duffle Workout Bags with Shoe Compartment & Wet Pocket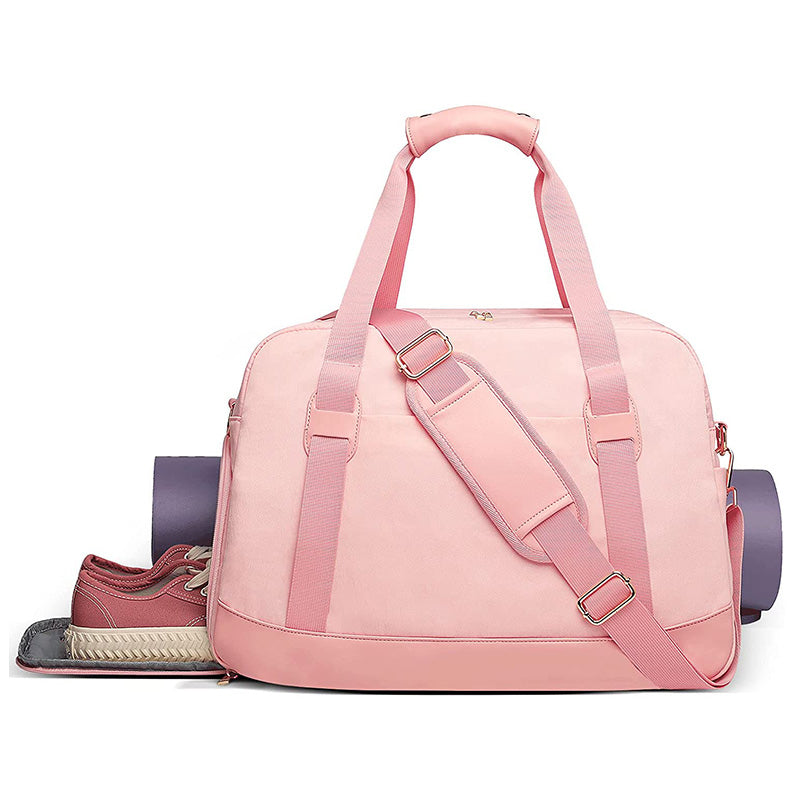 With a modern silhouette and thoughtful designs, this travel tote bag with trolley sleeve is designed to slide over the luggage handle and keep what you need at hand. It features plenty of organizational pockets, a shoe compartment, a separate wet pocket, and water-resistant materials. It is the kind of bag that will stand up to anything you throw at it - and look good doing it.
3. Elegance LeatherTote Bag
$445 AT VON BAER
No surprises here, but leather gives a unique look. Made from premium Italian leather, this laptop tote bag for women is not just for show. It has style (sleek, versatile designs and a clean, elegant shape) and function (laptop compartment, leather straps, and organizational pockets) all in one. Whether you are looking for a reliable work bag that is appropriate for the office or something suited for a weekend break, this bag will not fail you.
4. Coach Polished Pebble Leather Everyday Tote
$295 AT SAKS FIFTH AVENUE
If your job involves travel, this sophisticated everyday tote bag is an ideal option. It comes with a spacious compartment with a removable zip pouch to store clothes, toiletries, and more. The dual handles for comfortable carrying and snap closure make it convenient to throw things in and grab items out when you are on the move. This tote comes in three different colors and will add an edge to your outfit.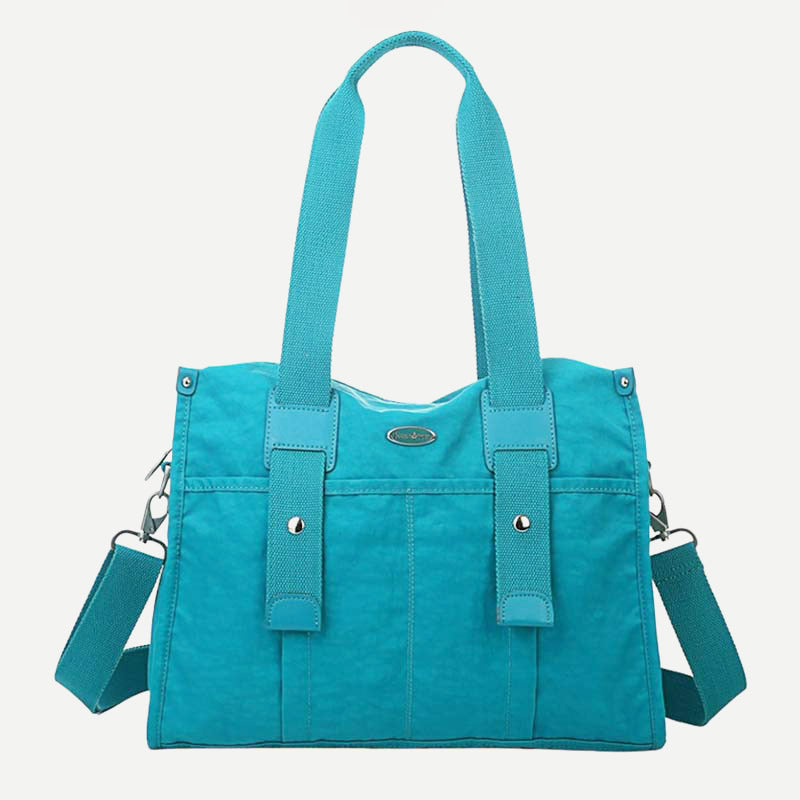 This lightweight tote bag works for anyone who really needs a ton of storage space in their bag to stay organized. Buyers are obsessed with this tote for its useful pockets and durable material. The shoulder straps are wide, so they will not dig into your shoulder and cause aches. It comes in four different colors.