What to wear to work the next day may be hard for you to decide before you go to bed every night, and that goes for your go-to work bag, too. We need a new, aesthetically pleasing, and practical work bag to ease for day-to-day grind. A good structured go-to work bag will pull together your office ensemble, and you can't go wrong with a spacious work tote bag with organizational compartments that can carry what is needed, from laptops and small makeup bags to workout clothes and sneakers. Other than that, keep valid concerns in mind when shopping, like do you need a bulky carryall to fit your 15.6-in laptop? Is a lightweight nylon tote preferable if you are dashing from workouts to work? Is it comfortable enough to carry on the arm or shoulder? And is it stylish enough to elevate your proper clothes for work?
Thankfully, many brands have considered everything today's working girls in flux requirements when designing versatile, functional, and fabulous work bags. Without further ado, below is the list of the best work bags for women. Shop for our picks to style this summer.
1. Tote Bag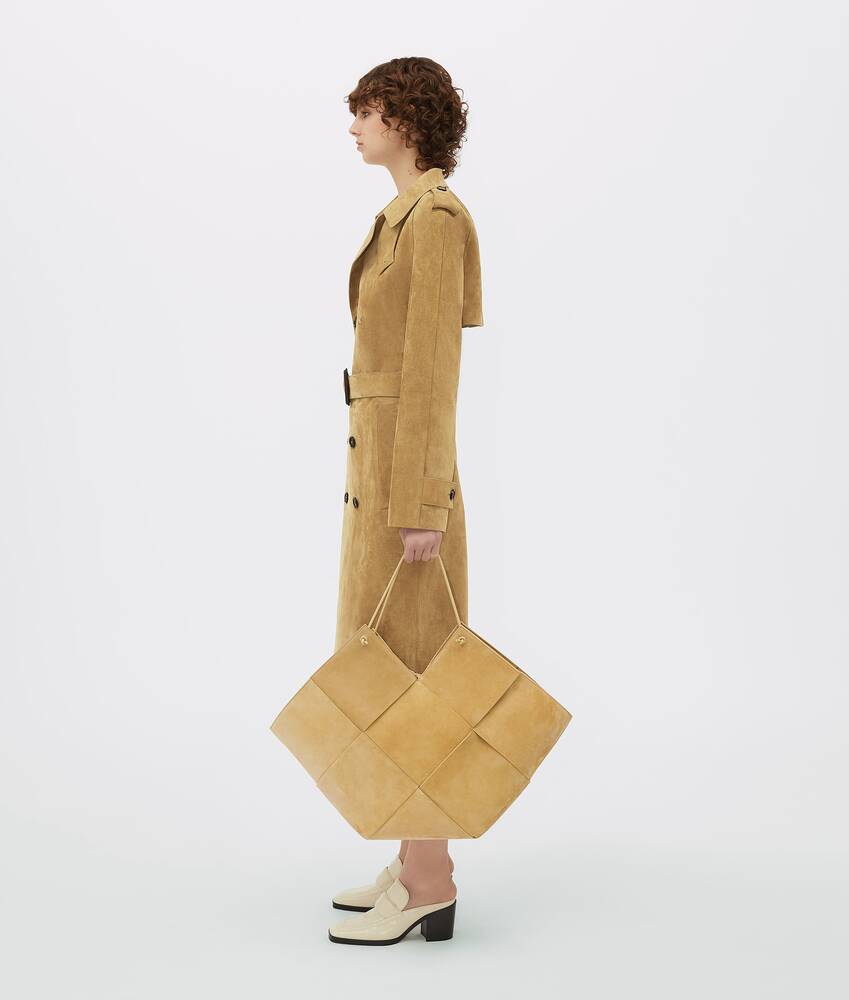 $2,450 AT BOTTEGA VENETA
Favored for its unique silhouette, this suede tote bag looks incredibly elegant and stylish. Try this personalized work bag if you want a delicate tote that has ample room for your essentials for business meetings.
2. LeatherShoulder Bag
$285 AT COS
If you don't have bulky items to carry during your commute, why don't you go for a mini tote handbag? Crafted from pure leather, this polished work shoulder bag for ladies is finished with three internal compartments and an adjustable slim strap.
3. Trendy Large-Capacity Tote Bag
If you have nowhere to schlep your laptop, try Bosidu's tote bag for laptop. It fastens via a magnet and features storage that can fit a 15.6-in laptop and plenty of internal pockets — perfect for transporting your working essentials.
4. Leather Small Basketweave Crossbody Tote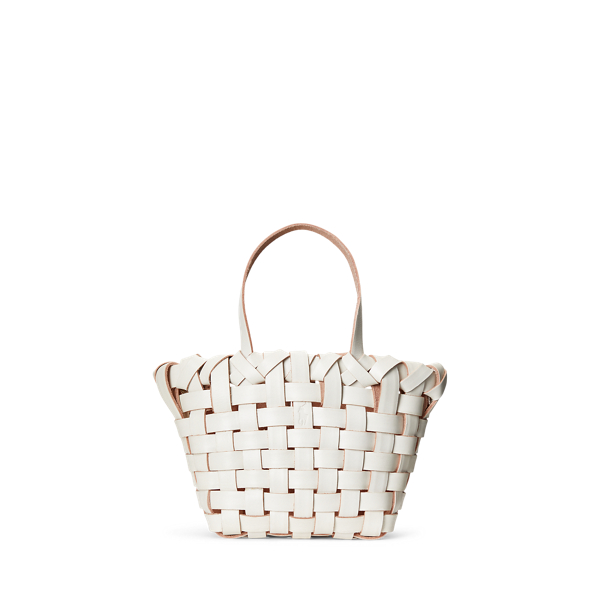 $249.99 AT RALPH LAUREN
This minimalist handbag will perfectly match your floral dresses for this summer. It featured a basketweave construction that looks casual and adorable. A removable crossbody strap allows for versatility and ease. Plus, it comes in three stunning colors.
5. Spencer Universal Laptop Bag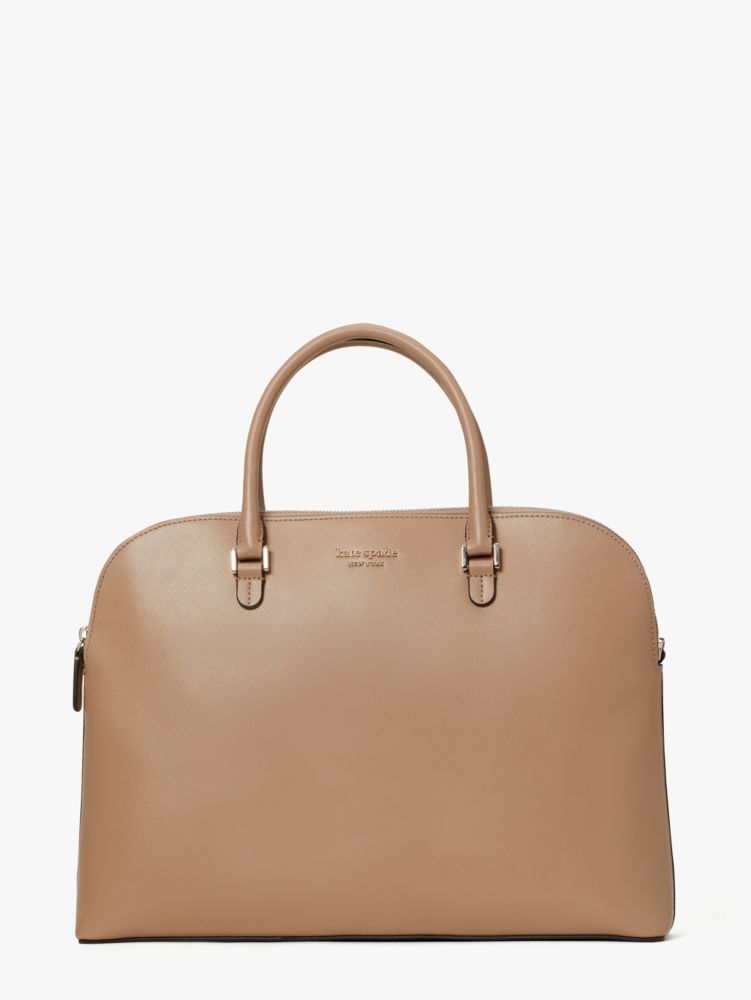 $298 AT KATE SPADE
Another laptop to bag for women! Any scratch on our favorite handbag will break our hearts. So rather than storing it carefully to prevent accidents, opt for this soft saffiano leather laptop bag, which can withstand scratches and mishaps.
If you love the signature square design but still want a briefcase silhouette, this briefcase tote bag is for you. This pink laptop tote bag provides a laptop compartment with protective foams, a pocket for 12.9 inches iPad, and two mesh pockets for tech accessories, like chargers, mice, and keyboards. The back zipper pocket can easily slide your passport into.
7. GEMELLI TOTE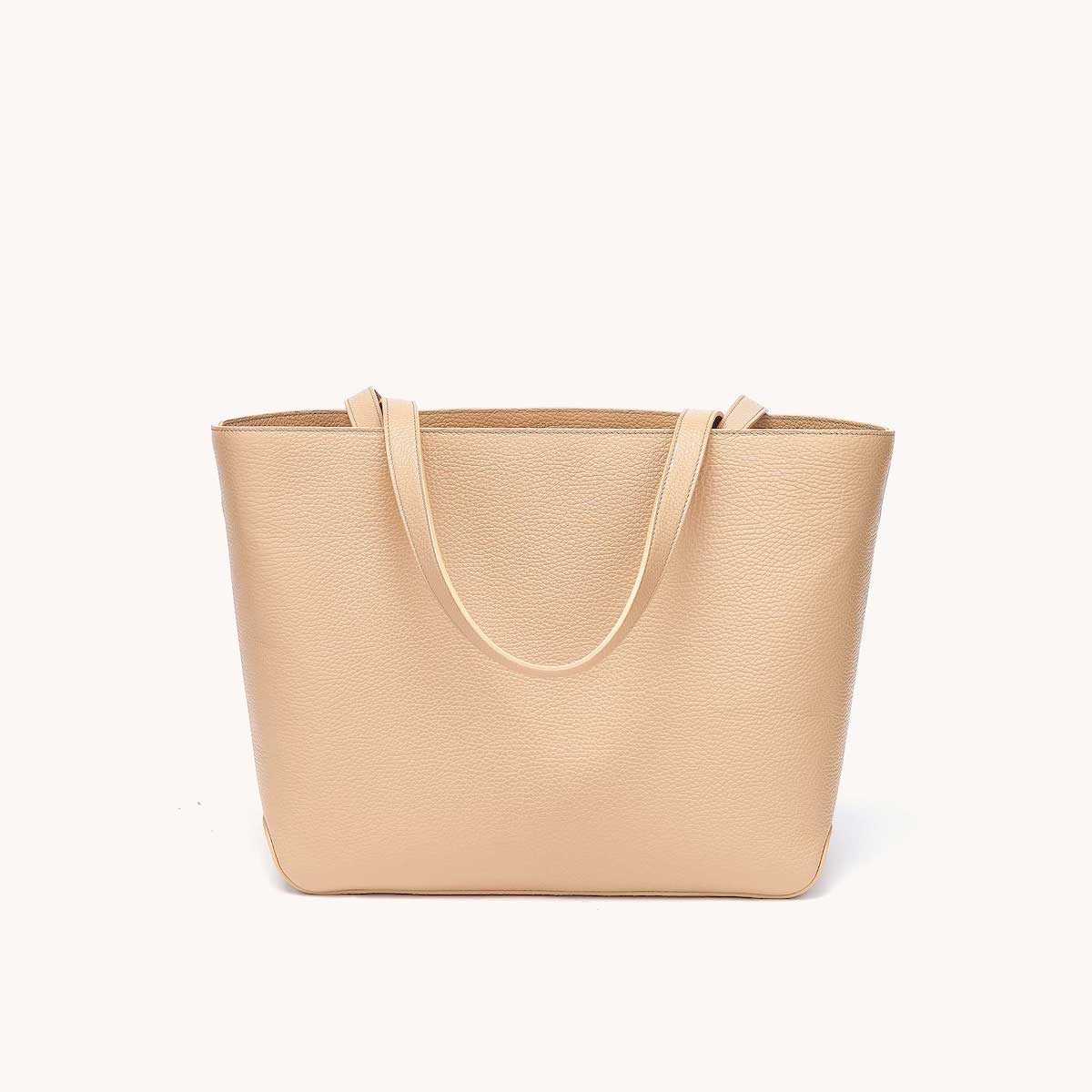 $995 AT SENREVE
This leather tote bag can moonlight as a carry-on or weekender when it comes to travel. Its seven slip pockets, one front zipper pocket, and one laptop bungee cord keep all your belongings within arm's reach.