Whether you are a backpacker who likes outdoor sports or a frequent flyer who enjoys a round-the-world tour, having a great organizer travel bag can mean all the difference. Travel bags are available in a myriad of styles, shades, and silhouettes. They are generally less conventional and structured than a rolling suitcase, yet lighter, flexible, and even foldable to stow them easily under the bed when out of use.
If you are planning on going on a holiday soon, you should read on to find your next fantastic travel bag. Snag the one you can't wait to fill in and grab your passport for the next destination!
1. 4-Way Gym Sports Duffle Bags with Shoe Compartment & Wet Pocket for Men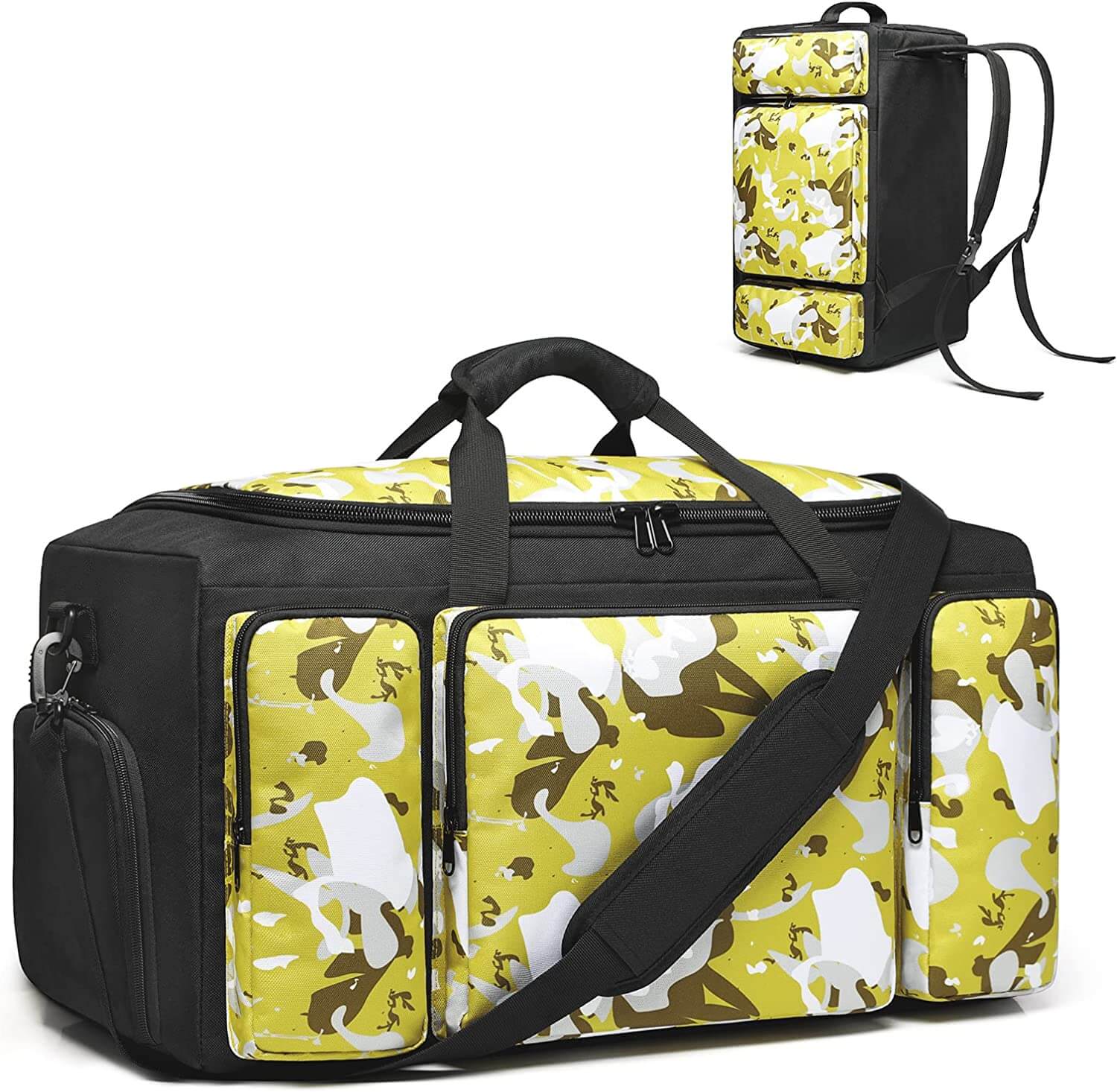 Whether carrying this to go on an exciting adventure or a romantic city tour, this best travel gym bag offers you four carry options to deal with different travel occasions — thanks to two hidden backpack straps and a comfortable-carrying handle. With a large capacity of 50 liters, the Bosidu Large Sports Duffle bag might encourage you to fill it with anything and everything you need for the trip: sneakers, toiletries, umbrellas, jackets, hats, and so on.
2. Fold-Up Bag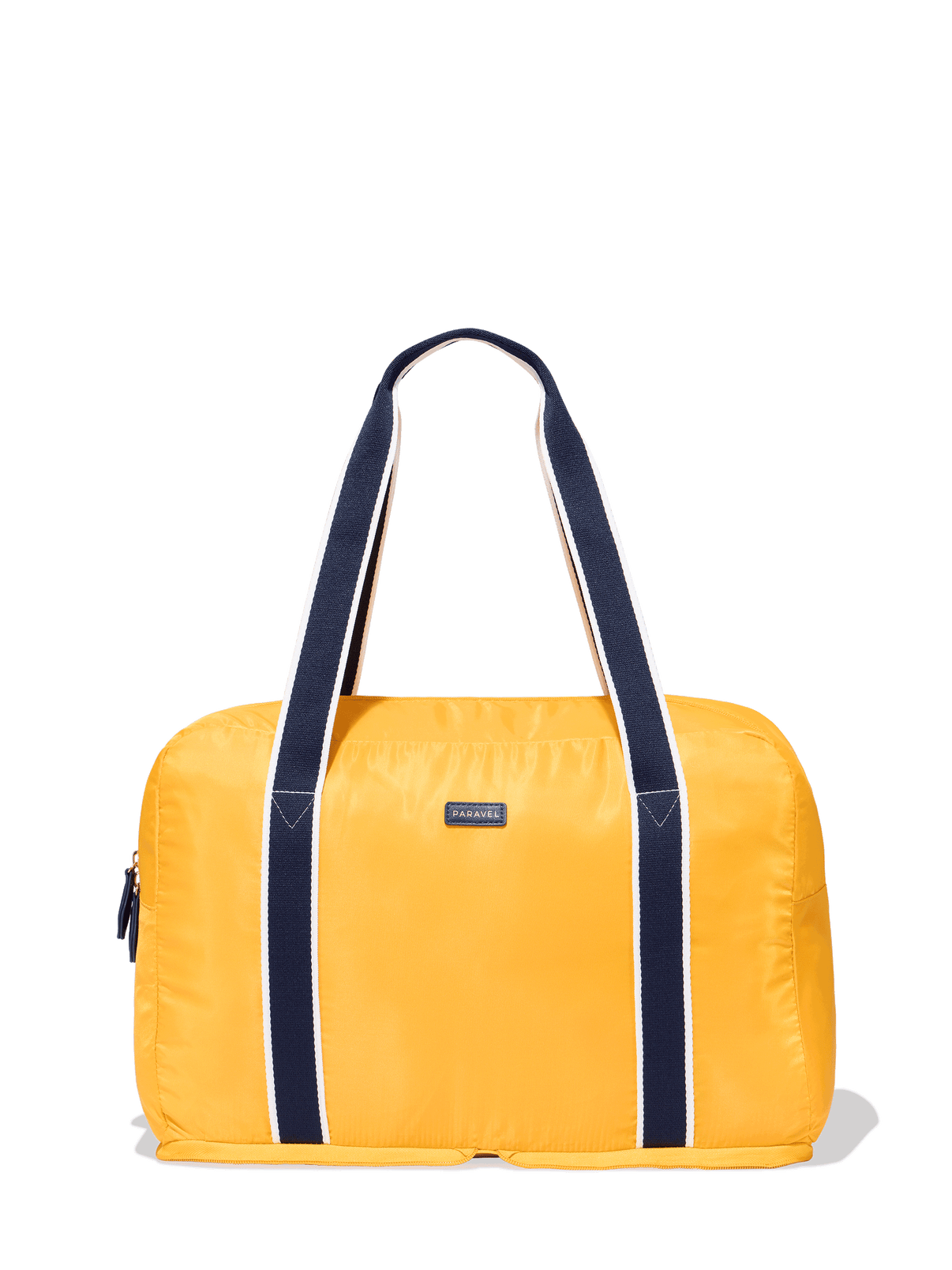 $70 AT PARAVEL
Made of ultra-lightweight, water-resistant negative nylon, the compact travel bag can be folded in incredibly small to stow into your suitcase as a backup bag, yet offers surprisingly spacious storage to fit enough essentials to keep you supplied for 3-5 days. The flexible, soft nylon makes it easy and comfortable to carry everything from your laptop to gym clothes. It also comes with a trolley handle sleeve, so you can slide it onto the handle of a suitcase for a lengthier trip. Bonus! You can personalize the duffel bag with custom embroidery to make it your own.
3. Meisterstück Duffle
$2,015 AT MONTBLANC
Having a functional travel bag does not mean you have to compromise on the aesthetics of the product. This leather weekender duffel bag is crafted from premium, soft, black leather, giving the bag a minimalist, elegant, and polished look. It provides you with the right amount of room to fit all your essentials while still maintaining its shape. And all its details (stitching, zip pullers, and handles) recall the shape of the nib, which is the essence of Montblanc. In short, you will be the best-dressed person going through airport security.
4. Large Capacity Canvas Travel Duffel Bag with Shoe Compartment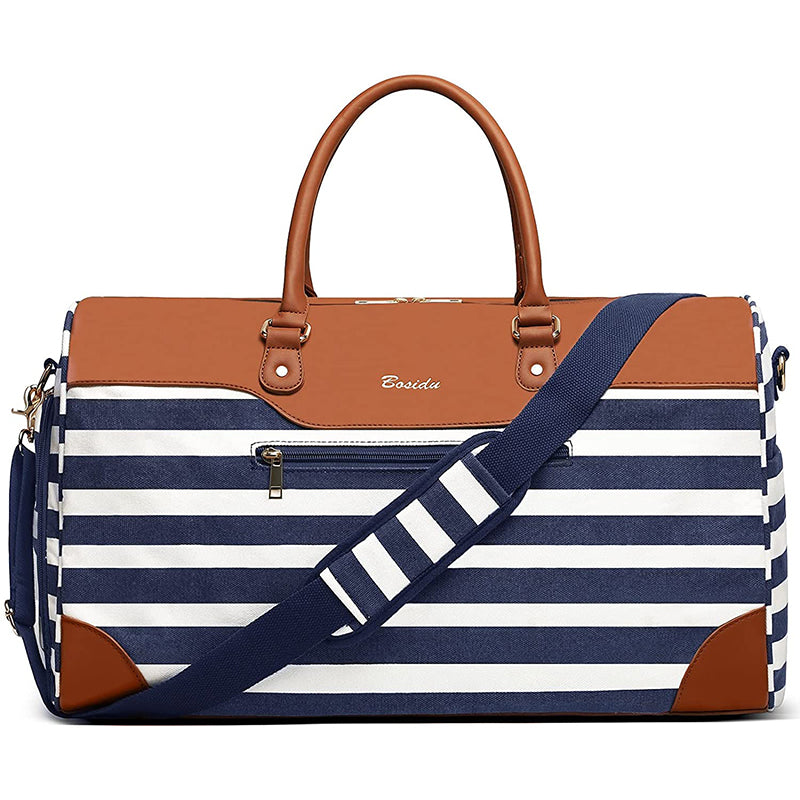 With a classic yet modern design, you will be amazed at the maximum functionality this long duffel bag offers you. It features a super spacious main compartment to throw everything you need into, a shoe compartment for stinky shoes or dirty clothes, small interior pockets for accessories and gadgets, and a long detachable strap to put it over your shoulder. Highly water-resistant leather and canvas exterior looks more luxurious than utilitarian but can ease your worries when encountering rainy days. At an extremely affordable price, we think it is your best bet for a weekend mini-break.