Although the world is now addicted to smartphones, laptops are irreplaceable for sheer productivity. Whether traveling for work or pleasure, going to a business reference, or simply crossing town, chances are you will take your laptop with you to make keeping contact with home or office a bit easier.
A good laptop bag should be spacious enough to carry all your stuff (and your laptop or tablet, of course). It should keep all your portable essentials and devices within arm's reach and still offer your valuables optimum protection, especially when you are on the go. And it also should be super practical without sacrificing stylishness.
If you are reading this post, you are probably in search of a trusty all-around laptop bag. Keep scrolling to check our picks.
1. Catalyst Pack Tote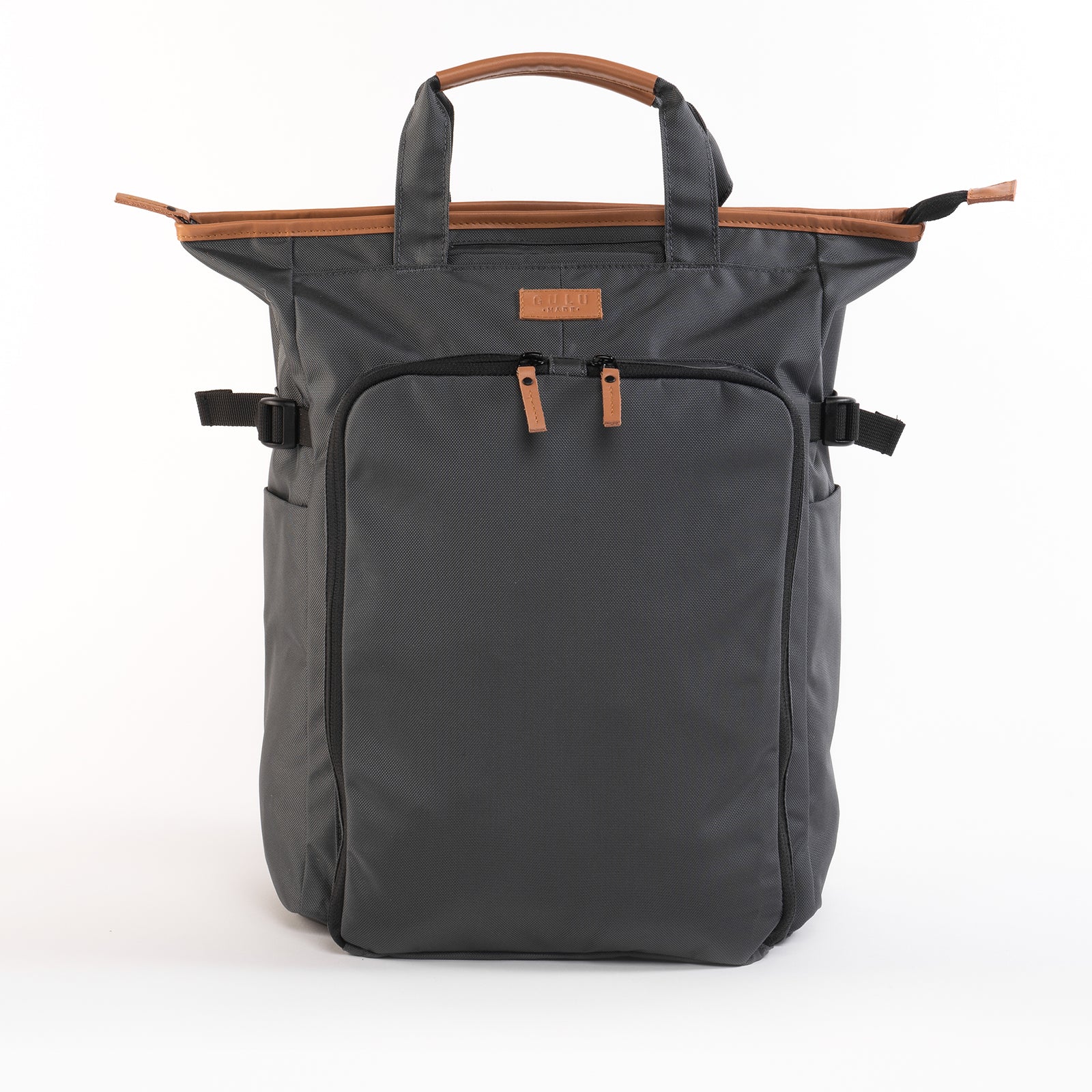 BUY FROM GULU MADE
Don't know whether to choose a smart-looking backpack or a grab-and-go tote bag? Try this tote backpack bag. It features two contoured shoulder straps that can hide in the back pocket and two top handles to give you different carry options. With tons of compartments and pockets, including a drop-safe computer sleeve, the 2-in-1 backpack handbag is travel-friendly, comfortable, and an ideal companion to keep you organized.
2. Brompton Leather Oversized Laptop Tote in Black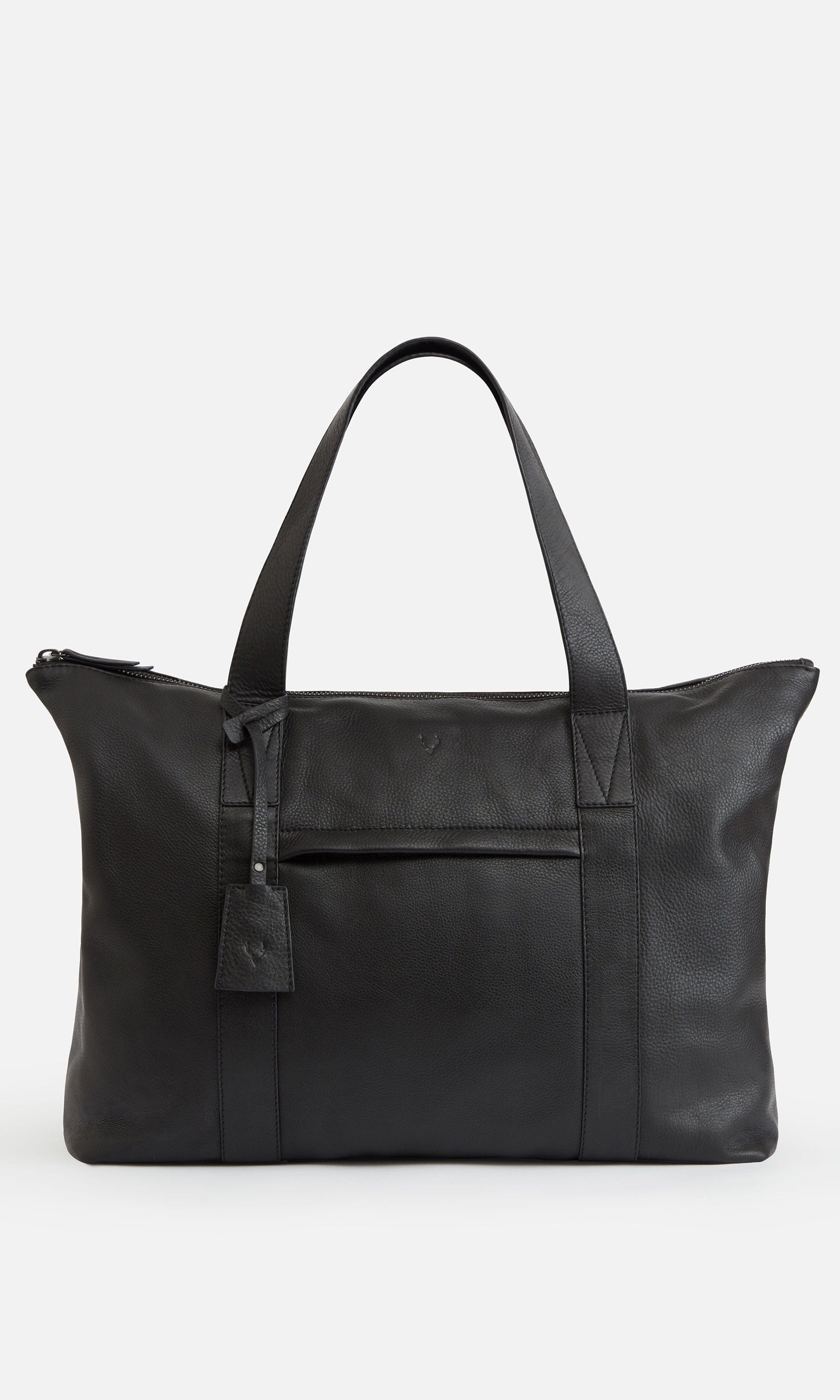 BUY FROM ANTLER
"Gorgeous bag," a review says, "Slight design flaw with the leather folding over on the side of the where the inside/outside pockets are, due to the weight, but it is a gorgeous bag and so lovely to have a bag with lots of pockets, especially with the laptop pocket." This women's black leather laptop bag is refined, comfortable, and durable. It is professional enough to bring to the office while large enough for your gym clothes. The back sleeve slides into most suitcases to make it easy to travel in style and convenience.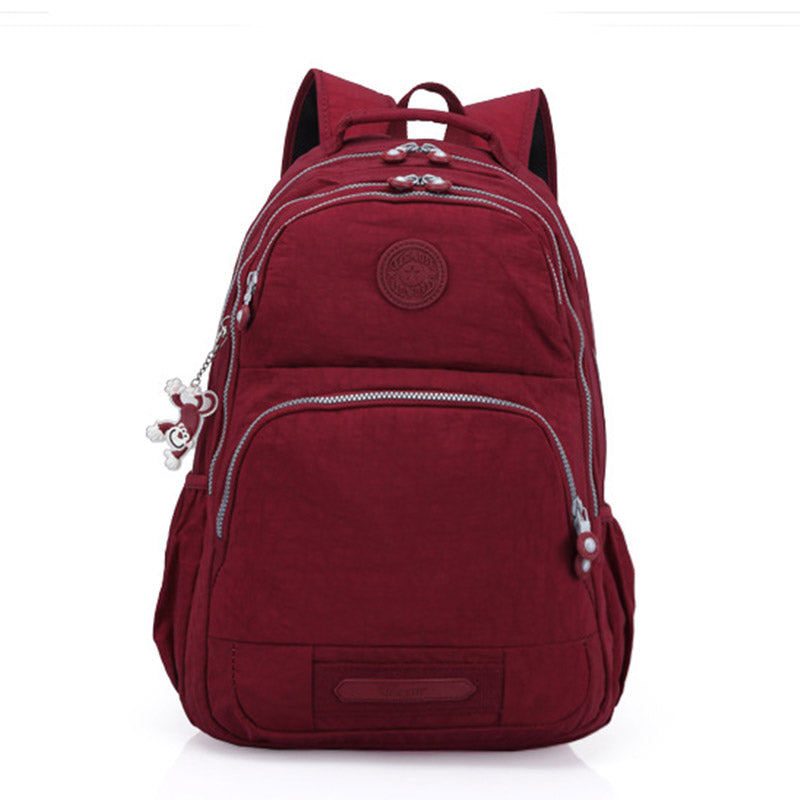 Bosidu Computer Travel Bag for Women is geared toward anyone who really needs a ton of extra room in their bag or might be all-too familiar with catching trains and subways (and planes!) to the office. A backpack can improve your commuting - thanks to its twin shoulder straps that help divide the weight of your stuff on both shoulders. Designed with career women, travelers, and students in mind, this women's backpack laptop bag features two different-sized compartments, two front zipper pockets, and two side pockets to keep all your essentials organized. It comes in a range of unique colors that will surely add an edge to your outfit.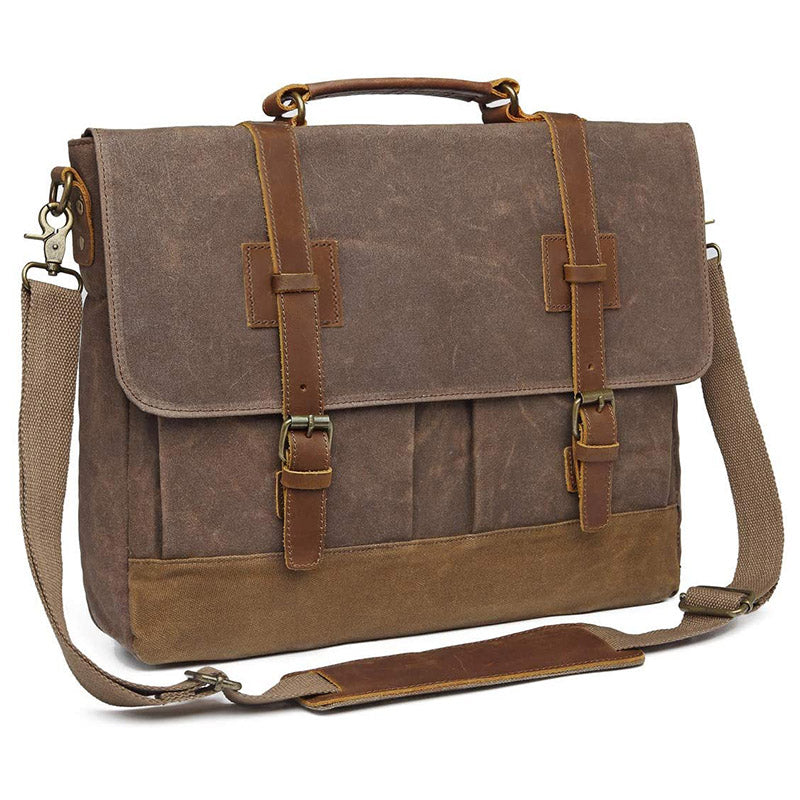 In fact, investing in a heavy-duty briefcase is essential for every gentleman. A good briefcase can say a lot about who you are, how you dress, and your personality. This briefcase laptop bag is mixed together with waxed canvas and genuine leather, giving the bag a vintage, professional look. It features a roomy compartment and plenty of organizational pockets, including a laptop sleeve that fits up to a 15.6-inch laptop. Available in brown, it is easy to match the color to your shoes or belt.